!—- ShareThis BEGIN -—> <!—- ShareThis END -—>
rings drills for adult gymnastics
Rings are not only a fun and satisfying event in their own right - but training rings is also incredible for conditioning for all gymnastics events. Once I started training even very basic skills on rings, I watched my bars ability soar!
rings drills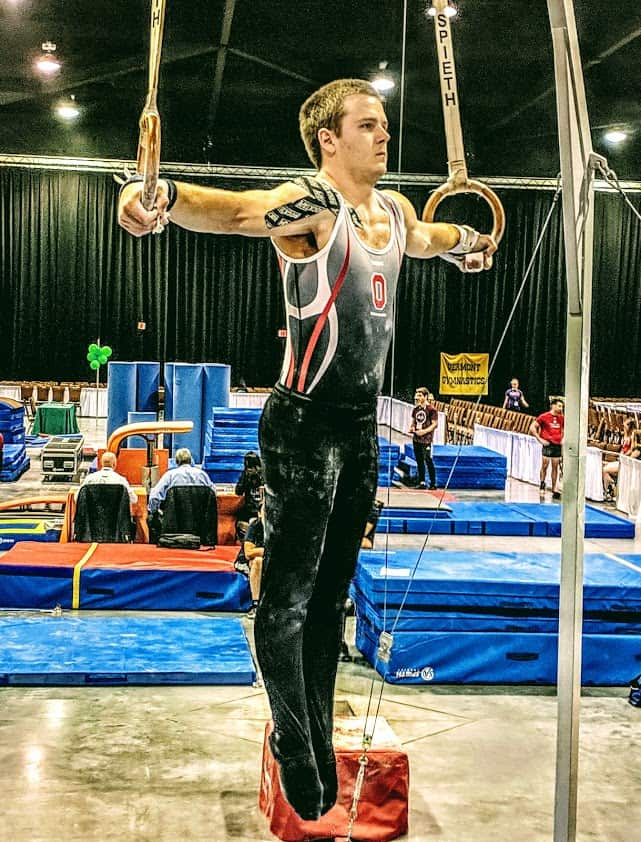 Start with the Basics
Learn how to perform a safe and sturdy support on rings. This will be the foundation for so many other skills.
Rings Swing
Method of Teaching a Basics Rings Swing.
Working Toward a Handstand on Rings Get a great turnover swing and then build the strength to get to handstand by doing these exercises.
Rings Conditioning Rings Circuit workout.
Have you checked out our camps page?
skills on rings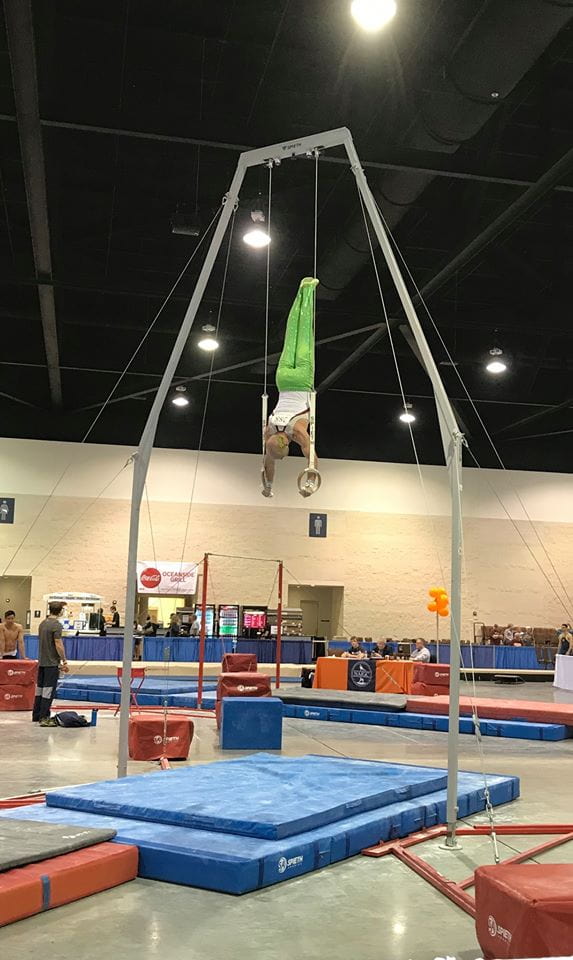 Teaching Swings on Rings
How Lee Woolls teaches swings on rings
Rings Kip
A fun skill to master.
Learn a Back Uprise
This skill is achievable with some training, but it can injure you if you don't know the proper progressions.
Rings Yamawaki and Yohnasson
See the progressions for these skills.
Drills from Bilozerchev Drills for rings swings, indicates and dislocates

rings dismounts
Learn a Flyaway on Rings.
Check out this video to learn tips on improving or getting a flyaway.

Disclaimer: Adult gymnasts and coaches give advice and suggestions on this page. By reading and implementing the information, you assume all liability for injury. The advice given is for educational purposes only. Please check with your in-person coach and ensure that you have the proper pit, mats and/or spot available before trying any suggestions. If you don't agree to these terms, do not attempt anything that you see on this page.

Apr 01, 21 09:35 AM

If you'd like to take some adult gymnastics classes, but wondering what they are like or if there are any in your area, our page will give you all the deets!

Mar 20, 21 03:08 PM

This will be the district championships for Ohio but will welcome athletes from other districts awarded separately. May 8/9, 2021 Dayton Convention Center

Mar 19, 21 02:43 PM

June 12, 2021 This meet will use Xcel rules and WAG events. Open to Women and Men! EVENTS: Vault Uneven Bars Balance Beam Wide Beam Floor Exhibition
You might like these