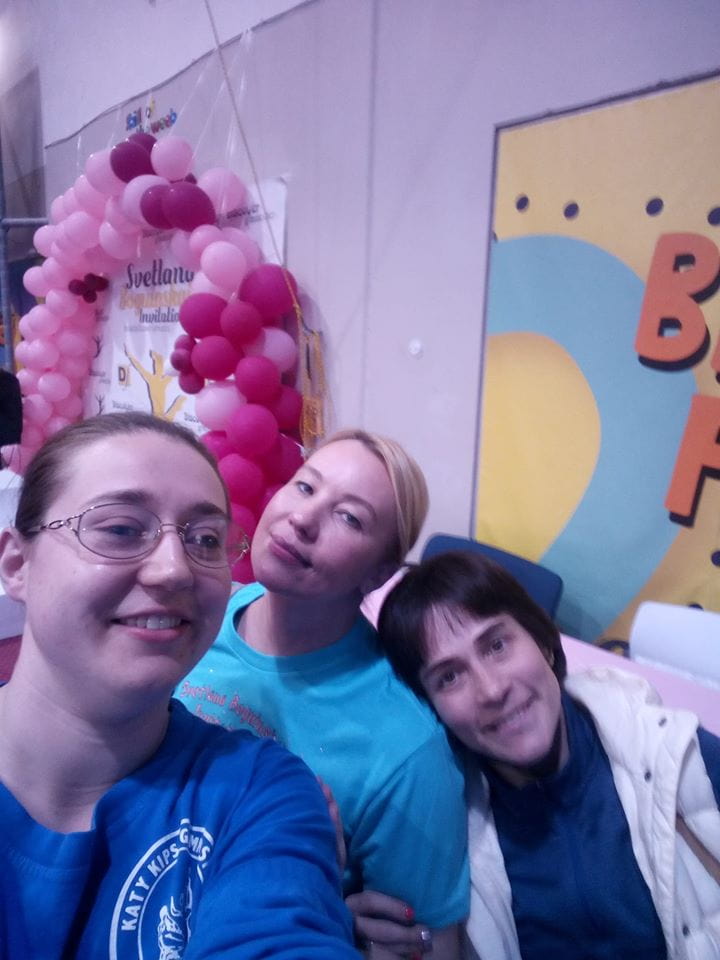 Danelle with Bogi and Chuso!!!
The National Association of Intercollegiate Gymnastics Clubs' National Championships were held in Fort Worth, TX from April 12th – 14th. For those who don't know, the NAIGC is the national governing body for collegiate club gymnastics in the US, and it also allows adults of any age to compete through the alumni team or affiliated community clubs. I returned to training about two years ago, and when I found out about NAIGC I had to give it a try. After competing in some locally organized Texas Gymnastics Conference meets throughout the spring, I was excited about the trip to Fort Worth and confident that I would have a great meet. 

The competition began on Thursday, April 12th, with preliminary sessions of all levels running throughout the day on Thursday and Friday, and finals of WAG L8/L9 and MAG Open and Collegiate divisions on Saturday. I arrived on Thursday night for the open practice before my session of competition on Friday morning. The competition floor was wonderfully outfitted, with three full sets of women's equipment and a men's gym all provided by Spieth. There was also an interesting display of gymnastics history and antique equipment furnished by a local Sokol organization. I met up with some friends I knew from the TGC meets, as well as some other alumni competitors from across the country, and got to work.