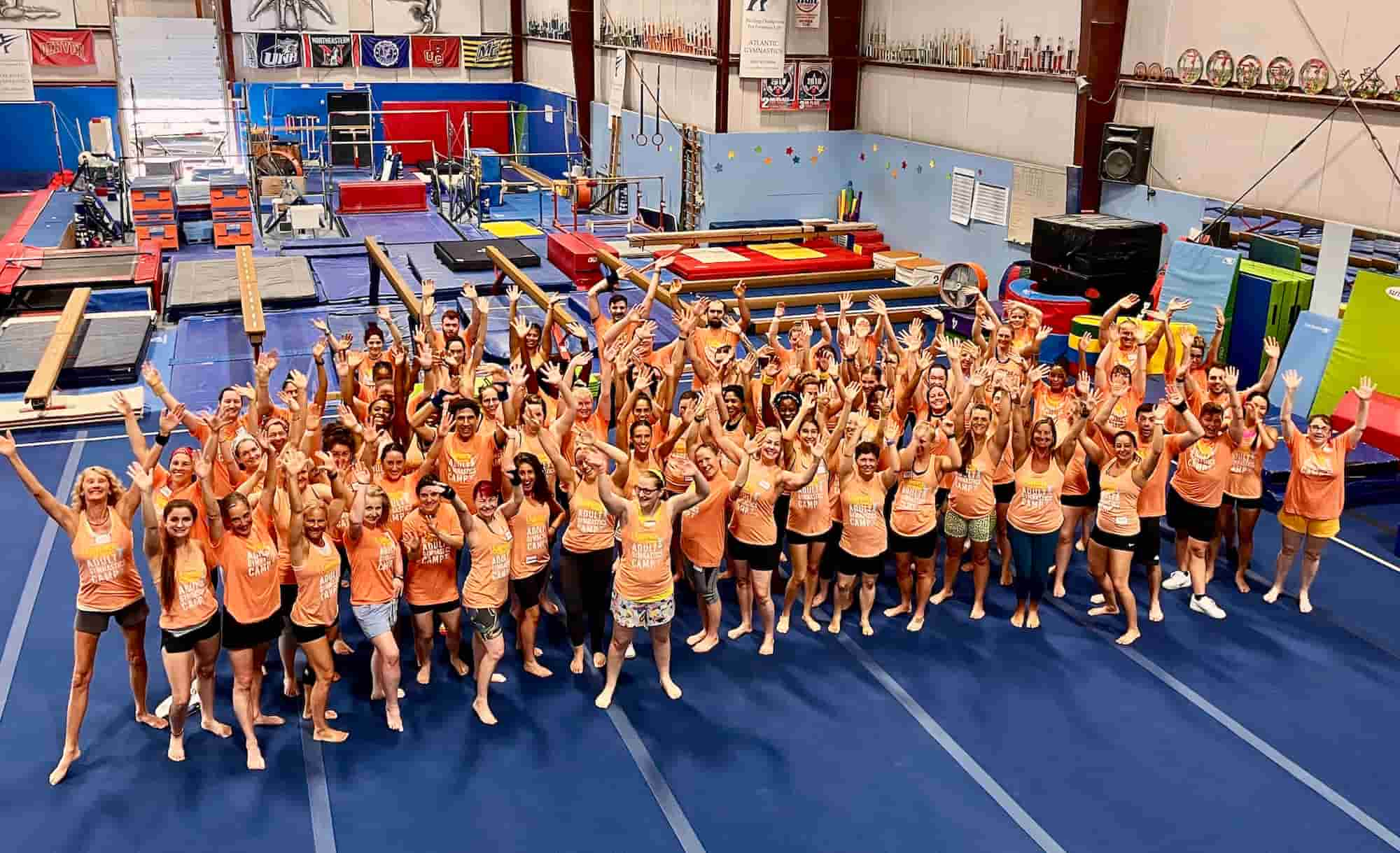 Our annual Portsmouth NH camp is tremendously popular. We offer hands-on coaching for adults as well as social activities and a clinic.
This camp has been running since 2015. Read about our last camp. Check out the next camp we are having in Summer of 2024 here. You can also sign up for our Mailing List here to ensure you don't miss an announcement about a future camp!
This camp features coaching on all four pieces of women's artistic gymnastics equipment (vault, bars, beam and floor) as well as dance, TumblTrak and trampoline. We welcome male gymnasts as long as they are interested in working on either just vault and floor or in joining in on the other women's events. Our camp coaches can't wait to come back year after year - and they all love coaching adults!
We also include a gymnastics clinic as part of each camp. Recent topics include Basics for Success on all 4 of the Women's events and Injury Prevention for Adult Gymnasts. Here is video of one of the clinics conducted by Tony Retrosi that covered Essential Basics for Adult Gymnasts. 
Social outings downtown as well as a Gymnastics Watch Party and Beach Trip are all offered as part of the experience! 2 hotels are within walking distance from the gym, one of which has a shuttle. Several airport options within 1-2 hours from the gym and a bus from Boston to Portsmouth is available. Go here for the Camp Review pages from each and every camp we have had!