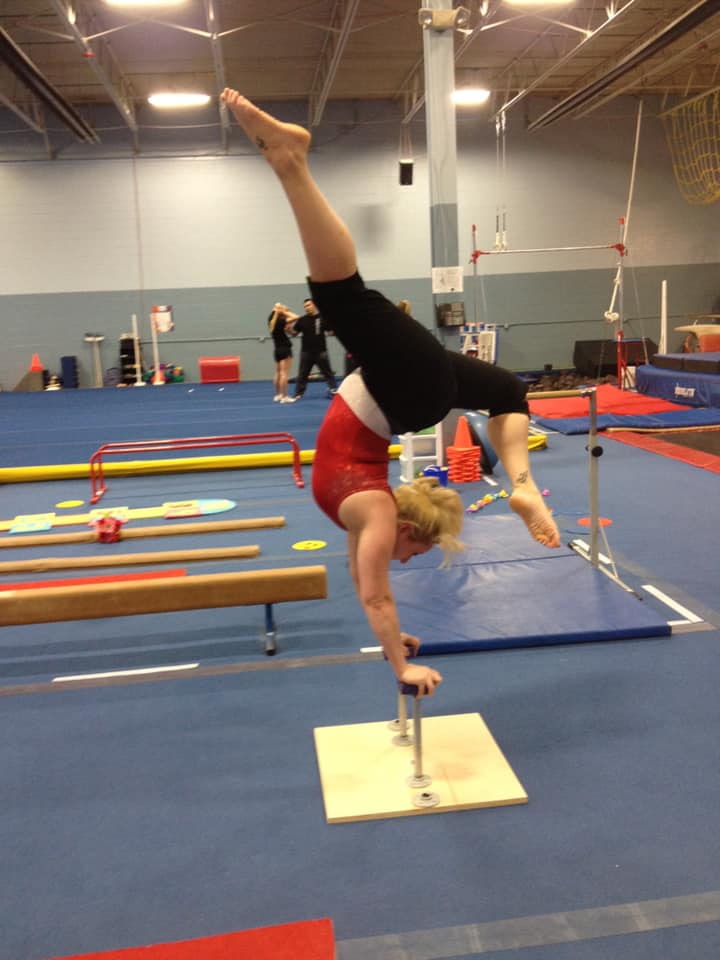 If you are unable to find an open gym, you may call or email and ask if adults can join an open gym in your area. It's best to ask in advance if an adult can join versus just showing up and expecting to be able to enter. However, you can also show up and ask first in person (on a day that is convenient for you, not necessarily the day/time of the open gym). You may have better luck getting a response if you show up in person. 
If you bring more than one adult with you to open gym every week, it might even be helpful in convincing the gym to offer more open gym hours or even an adult-only open gym if you would prefer that. At all age open gyms, be prepared to have to work around kids who may be doing more playing than gymnastics. If a child is creating a safety risk while you are trying to work a skill, let the person in charge know so that everyone can stay safe and happy.
If you can't get to an open gym and you want to work on your gymnastics, check out our new Handstands at Home Programs. We have programs of various levels to choose from!