what to expect at adult gymnastics classes
Explaining what to expect at adult gymnastics classes is tricky since every adult class is different. I have attended around 10 different adult gymnastics classes and none of them have been the same. If possible, I recommend asking if you can watch a class before trying it out if you have reservations. Aside from that, here are the common scenarios I have seen!
1. the free for all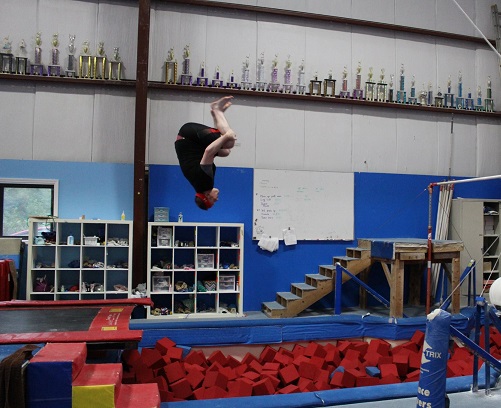 Having access to great equipment to play and train on is always fun!
These "classes" are more like, "hey you have access to all (or most) of the equipment in the gym from x time to x time." They may or may not be advertised as open gyms, but that is essentially what they are. There may or may not be other groups (a.k.a. kids) in the gym at the same time. If they class is super late, such as 8:30pm or later, most likely you'll be the only group in the gym. If the class is on Sunday or late on Saturday afternoon/evening, also most likely you'll be the only group in the gym. These "classes" can be great for folks who know what they want and need to work on and just need access to the equipment. Quite often they are also more affordable than instructed classes. There will be someone there in case of emergency or if you have a question, but that's pretty much it for "classes" like this. Sometimes, if there are other experienced gymnasts in the class, you might find yourselves helping each other out and that is usually allowed.
2. The group warm-up class.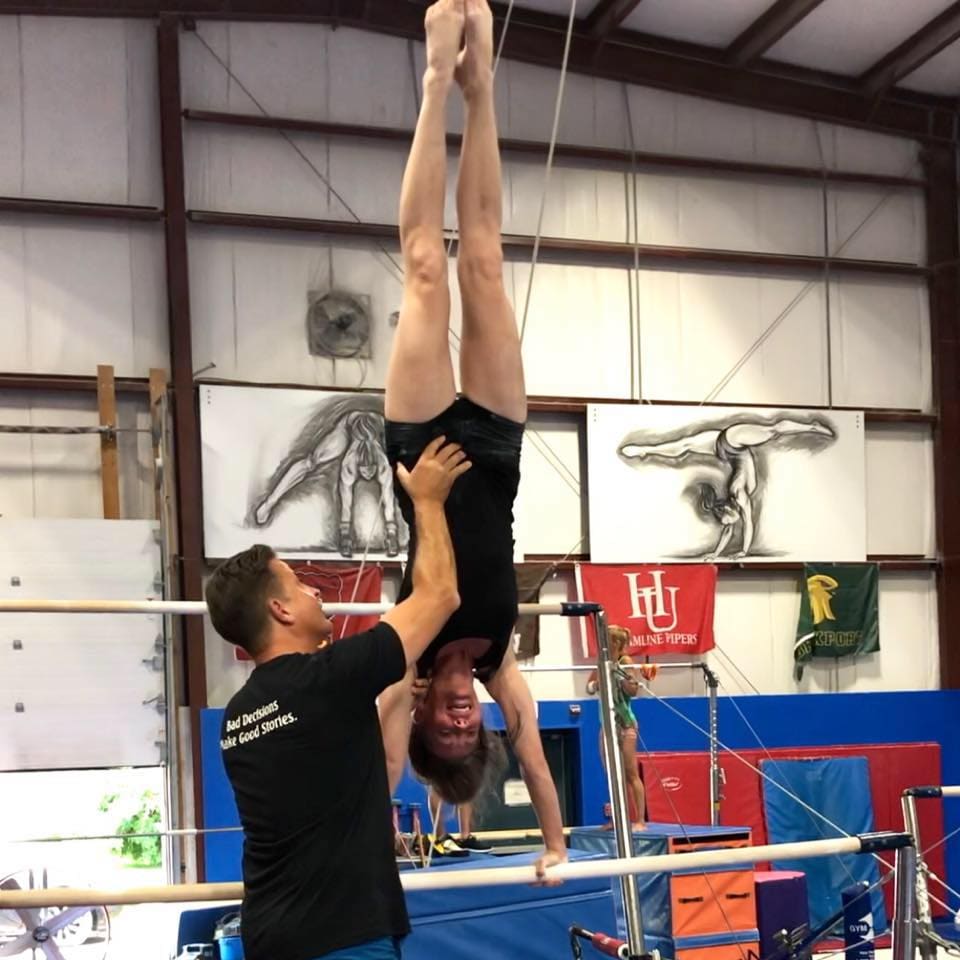 Having a strong spotter available at adult class really helps with the learning process!
In classes like this, you will usually warm-up and perhaps do floor basics or conditioning together before being allowed to break off to work on your own personal goals. These classes can be nice because they faciliate more bonding between coach and athletes and they also feel more social and inclusive. You still will want to have an idea of what you want to work on afterwards so these classes aren't usually best for beginners. Normally in classes like this, the coach who led you through warm-ups will be available to help you work on other things for the remainder of the class - but will rely on you to ask for what you need help with.
3. The structured class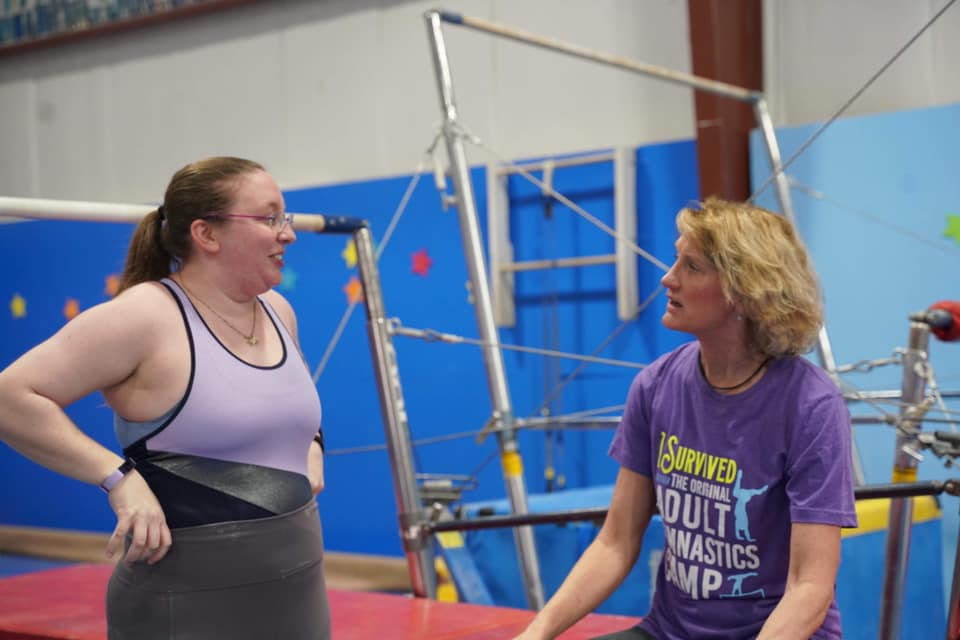 A caring coach is worth her weight in gold!
This class, although more rare, certainly exists in the adult gymnastics world. Benefits of this type of class is you will always be supervised by a coach and you will always have an instruction on what to do. Because many classes contain athletes of different levels, it will be a common for a coach to explain, at this station you can either do a forward roll, a front handspring, or a front tuck. You would choose the appropriate skill for yourself to do. But because everyone is more or less in one place, it's easiest for the coach to keep an eye on everyone, and it's also easier to stay motivated since you are being watched and actively coached. Sometimes these classes will still leave time at the end for work on personal goals, and sometimes they will allow you to break off during the class to work on personal goals as space allows.