!—- ShareThis BEGIN -—> <!—- ShareThis END -—>
how to be a gymnast
Wondering how to be a gymnast? Being a gymnast starts in your heart, not in the kind of skills you can do or the facility you have access to. Anyone can be a gymnast if he or she begins practicing and honing strength, flexibility, balance, endurance and skills at home. If you can find a structured class, all the better! If you're specifically looking for how to teach yourself gymnastics, go here.
how to be a gymnast - step 1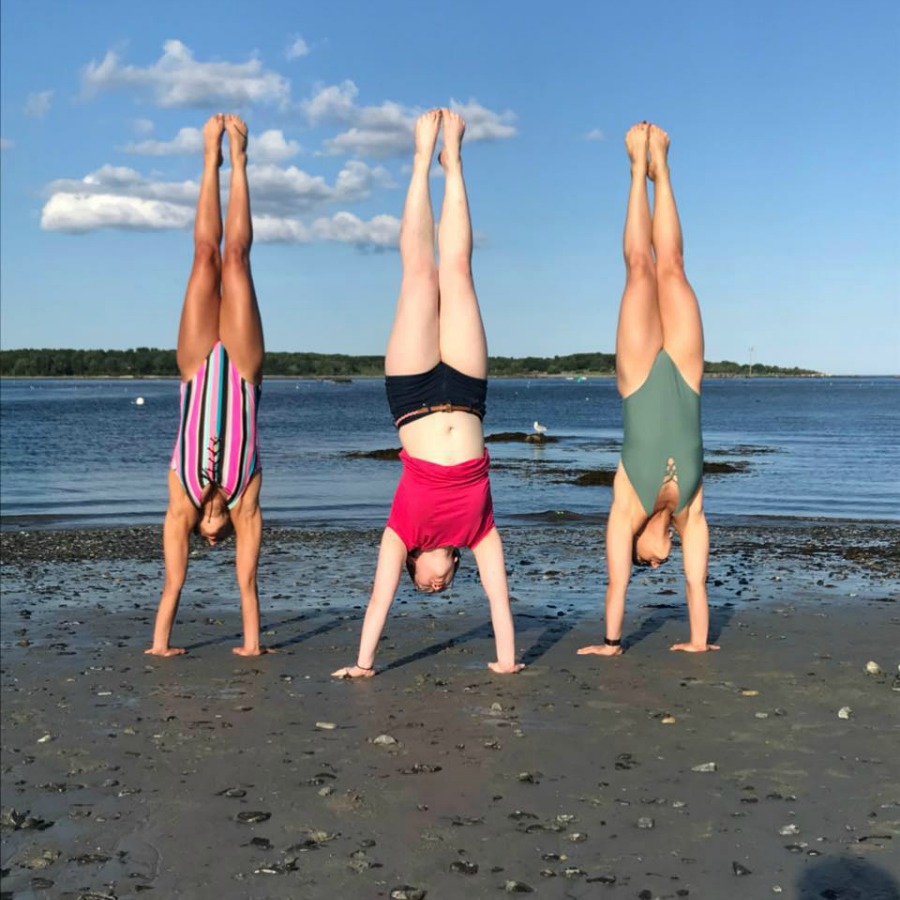 Being a gymnast is something that can happen instantly once you get started on the path!
The first step is to create a training schedule for yourself. Whether it's in a formal class or on your own, you need to make sure your training will be consistent so that you stay safe and make the best progress. Go ahead and plug those workout days into your calendar so that nothing else interferes!
Don't be afraid to start small! Working out for 30 minutes twice a week is far better than working out for several hours one week and none for the rest of the month.
how to be a gymnast - step 2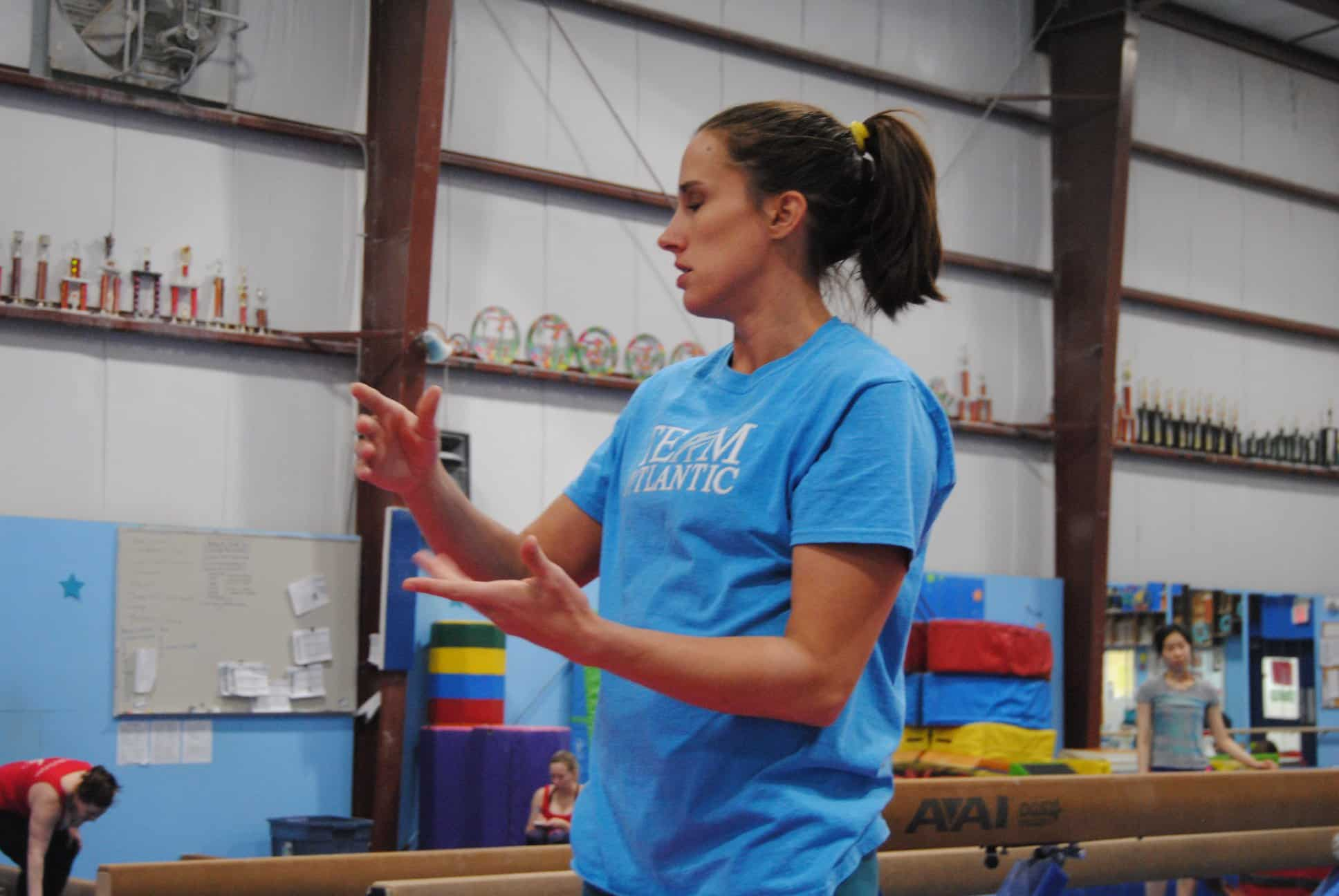 If you can get a coach, that's wonderful - but you can become a gymnast without having a coach!
You're going to need a training plan of some type. If you are looking for at-home resources or exercises to work on during open gym (non structured gym time) check out these resources.
You can also look for classes or teams here if you would like or need coaching.
As an adult, you will likely want to supplement time in a gymnastics club with additional time spent on fitness in order to maximize your progress and ensure that your body is physically prepared for the demands of the sport. Crossfit can be a great place to find a structured workout that caters towards gymnasts. Others gravitate toward yoga or pilates and those can all be great too if you need more core strength or range of motion.
When in doubt, you can never go wrong spending extra time on basic strength and stretching! Cardio fitness can also be wonderful since have more endurance means you will be able to take turns faster for skills and you will recover faster between turns. Really, anything you can do to improve your fitness will be well worth the effort.
Chellsie Memmel posts gymnastics conditioning on her Instagram! Check it out.

how to be a gymnast - step 3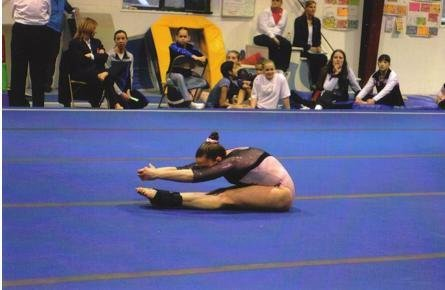 Gymnasts love to perform! Whether you choose to get into competition (even beginners can compete!) or you just want to video your skills with your phone, be sure you take the time to perform what you have learned! You can always post your skills in our Facebook Group Just Like Fine Wine...Adult Gymnastics for some awesome feedback and recoginition.  Instagram is a great place to show your skills, too - tag us @adultgymnasticscamp and we may Repost your video!
you can start to be a gymnast today if you choose.
That moment that you try your first handstand or work on your split...you're already a gymnast! Enjoy the ride :)
Disclaimer: Adult gymnasts and coaches give advice and suggestions on this page. By reading and implementing the information, you assume all liability for injury. The advice given is for educational purposes only. Please check with your in-person coach and ensure that you have the proper pit, mats and/or spot available before trying any suggestions. If you don't agree to these terms, do not attempt anything that you see on this page.

Jan 06, 22 04:03 PM

Virtual competition JUST FOR ADULTS! Judged by Chellsie Memmel and Nicole Langevin! Men and women, 18+ are welcome. Xcel WAG events and rules used. Opportunities

Dec 30, 21 04:56 PM

2/26/2022 Rotation schedule not out yet so I don't have an exact time & day. Cumming GymStations 1115 Dahlonega Hwy, Cumming, GA 30004 Contact Deven
You might like these