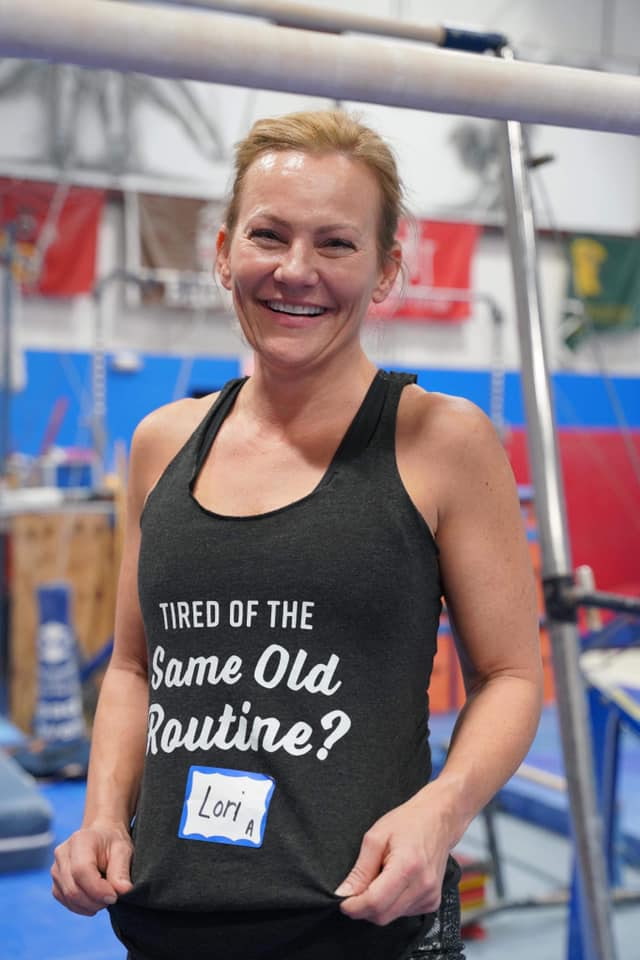 Lori loves showing her swag!
Show that you're part of the tribe by purchasing items from our Swag Store. All proceeds go toward the costs of hosting this site!
We have tanks, soft tees, classic tees, as well as long sleeve shirts available in a bunch of fun colors.
By wearing your swag, you'll be sure to let everyone know that you are part of the ever-growing adult gymnastics tribe!
If you are a member of the Just Like Fine Wine Facebook Group, check out this collection!
You will find our exclusive Chellsie Memmel collection here.
Lori, shown here, was definately tired of the same old routine before she got back into gymnastics after over 30 years having been away from the sport. She has been learning new skills and competing over the past few years.