radio spot/tiktok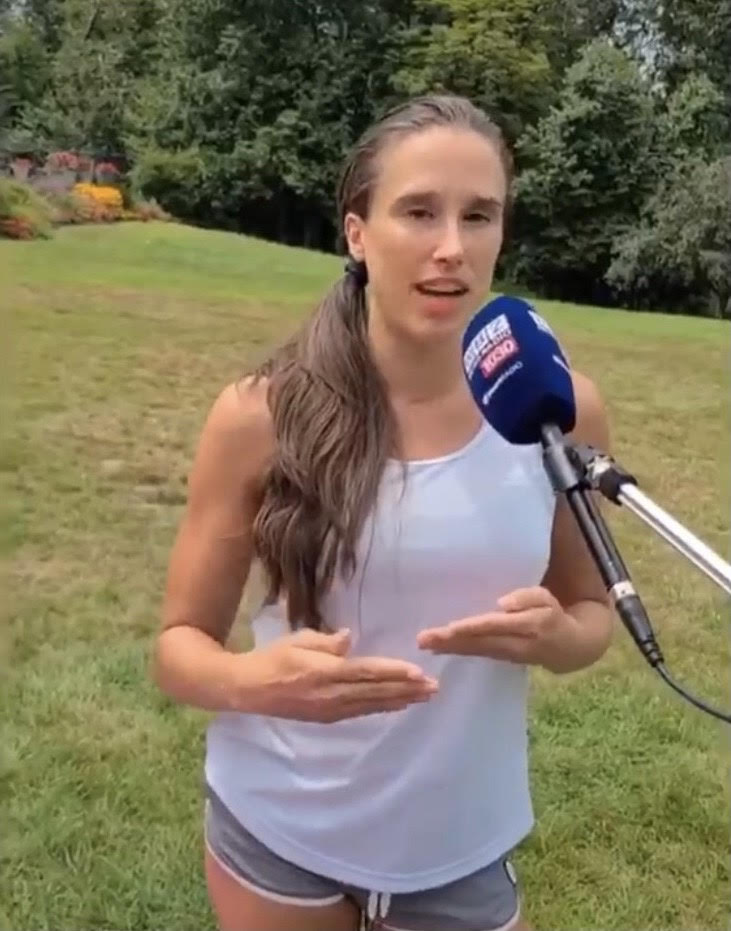 Check out Gina Paulhus teaching Matt Shearer of WBZ Boston Newsradio his very first adult gymnastics class! Watch/listen here.
podcasts
Who says you are too old to do gymnastics?? Not Gina Paulhus, trainer, coach, author and owner of Home Bodies In-Home Fitness Training. She is a coach who works with adult gymnasts and regular people all over the world. And, the times they are a changing! With adult gymnasts becoming more and more the norm, Paulhus has been a trendsetter in the arena. 

Her world renowned adult gymnastics camps and her "Just like Fine Wine" Facebook group are the main reason I wanted this amazing lady to come on the show. We focus our talk on adult gymnastics, its evolution, importance and why we should be open to having adult gymnastics programs in our gyms to help move gymnastics in the direction it's going! If you are an ex -gymnast or someone who wants to try it out for the first time, I encourage you to take a listen! 
The Past, Present and Future of Adult Gymnastics with Gina Paulhus on Better Late Better Late's first ever guest is Gina Paulhus. Gina talks about her journey from competing in her teens and then making her way back to the sport after college. We talk about how adults doing gymnastics, at whatever level they choose, can be more normalized, and where this subset of gymnastics could go. Plus, what's up with the whole health insurance thing? Is that really what holds gyms back from letting adults train? Gina also shares tips for muscle training for lifelong fitness.
The GripCast Unfiltered: Adult Gymnastics with Gina Paulhus Hear about Gina's gymnastics story and how she got the guts to join a JO team as an adult as well as start the first all-adult Gymnastics camp. You'll also hear from Tamil Jones, podcast producer on why she thinks adult gymnastics is worth investing in.
Adult Gymnastics Camp on Gymcastic! Hear from Gina as well as Tony Retrosi, owner of Atlantic Gymnastics where the NH camp is held. You'll learn what the heck goes on at an adult gymnastics camp, in addition to Tony's spin on why offering adult gymnastics is important to him - and how to do it safely.