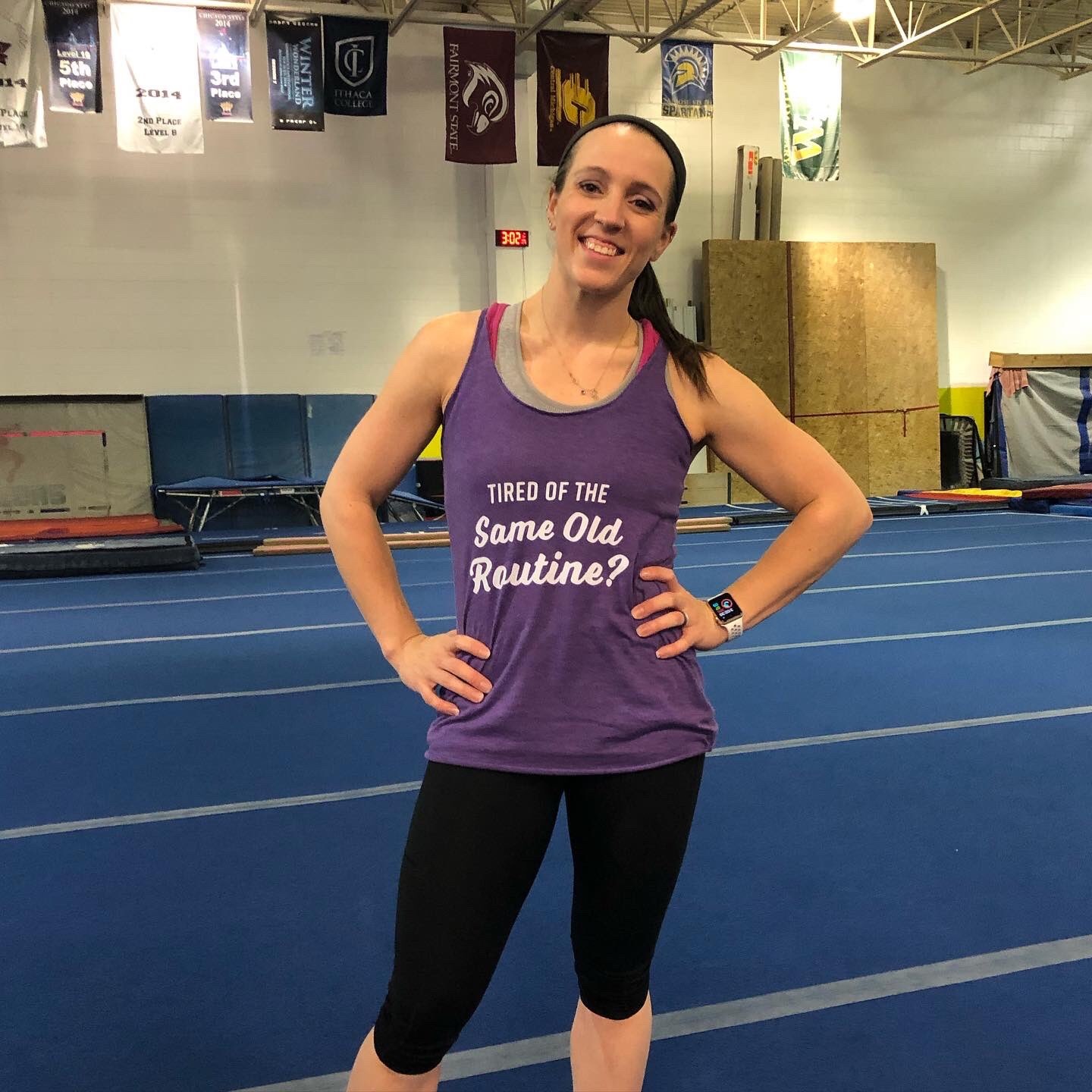 Chellsie Memmel started conditioning a ton last year with her famous Chellsie Challenges, and now she is working a bunch of new and old skills! Recently Chellsie has become a four event gymnast again. Yes, you can see her vaulting and swinging bars again, in addition to the beam and floor we had been seeing! So exciting.
This channel chronicles her Adult Gymnastics Journey! Follow along as she catalogs all of the gymnastics she does each week and the adorable relationship she has with her dad who is helping her out. Chellsie recently announced that her Comeback is OFFICIAL! 
She even has shown us some new skills she is throwing, from a Moors to an Amanar! This comeback is no joke.