our non-profit was born
After SJSU had to close their team to non-students, my friends and I started a non-profit organization for adult gymnasts, the Silicon Valley Gymnastics Club. Now we rent gym space from a local gym and we are in control of our team, our goals, and our opportunities. Because we are a non-profit and everyone contributes to sharing gym costs, it costs less per hour to join our team than I paid in 1992 for level 4 in Oregon; for those of us who couldn't afford gym as kids this gives us a second chance.
We have created a space for adult gymnasts to fall in love with the sport again; so many of our teammates have told us that they thought they would never do gymnastics again until they found our team; they say that the welcoming and supportive environment makes gymnastics fun again. Now we have a team of more than 30 people who train 6+ hours a week supporting and teaching one another to learn new skills, safely, in our older gymnast bodies. Gymnastics provides a fulfillment in all our teammates' lives, and all of our hard work and training and time spent is summed up in the NAIGC motto "For the love of the sport."
Now I am 39 years old and just last week I hit a major life goal; regularly making giants on a non-strap bar. I never got to train giants or casts as a kid.  I had dreamed that someday I would be able to do giants and after five years of conditioning for and practicing casts and giant attempts I can finally do them! It's never too late.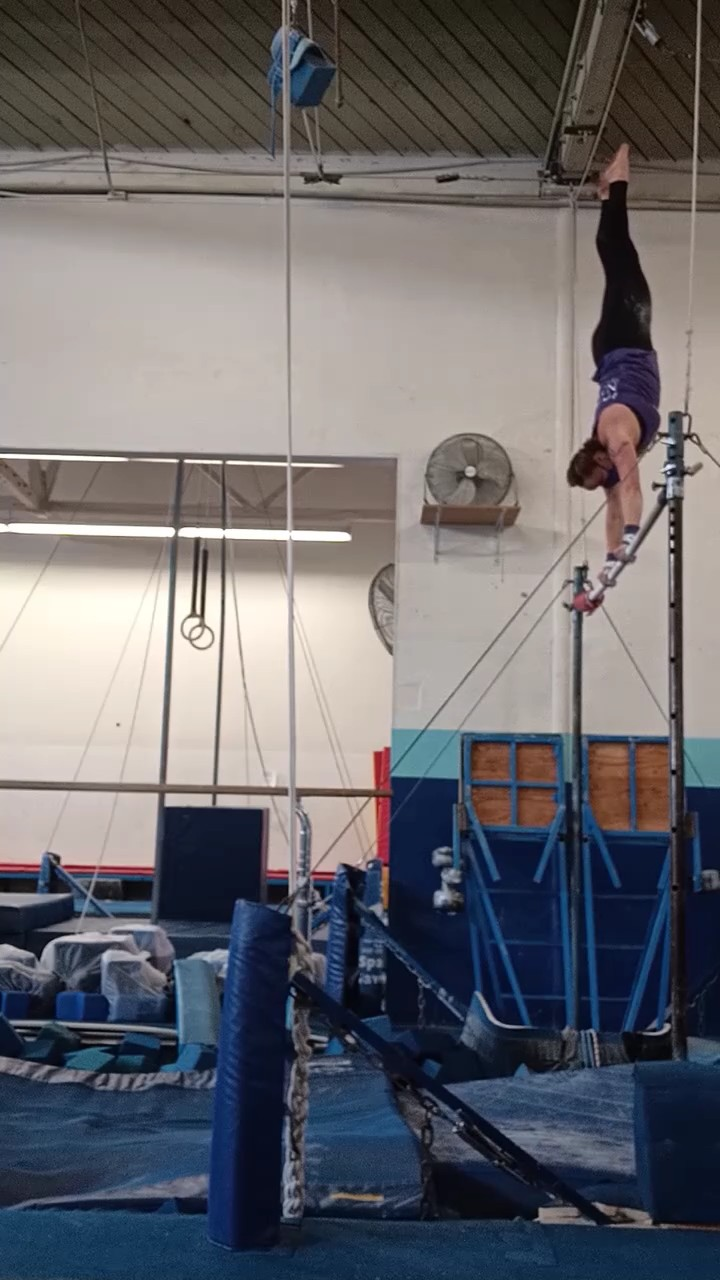 Never put a time limit on your dreams!
---
Here is a resource for other adult gymnasts. For non-local gymnasts we have been helping provide information to others to start their own community teams: Silicon Valley Gymnastics Club