gina's physical preparation for all 4 events clinic was a big hit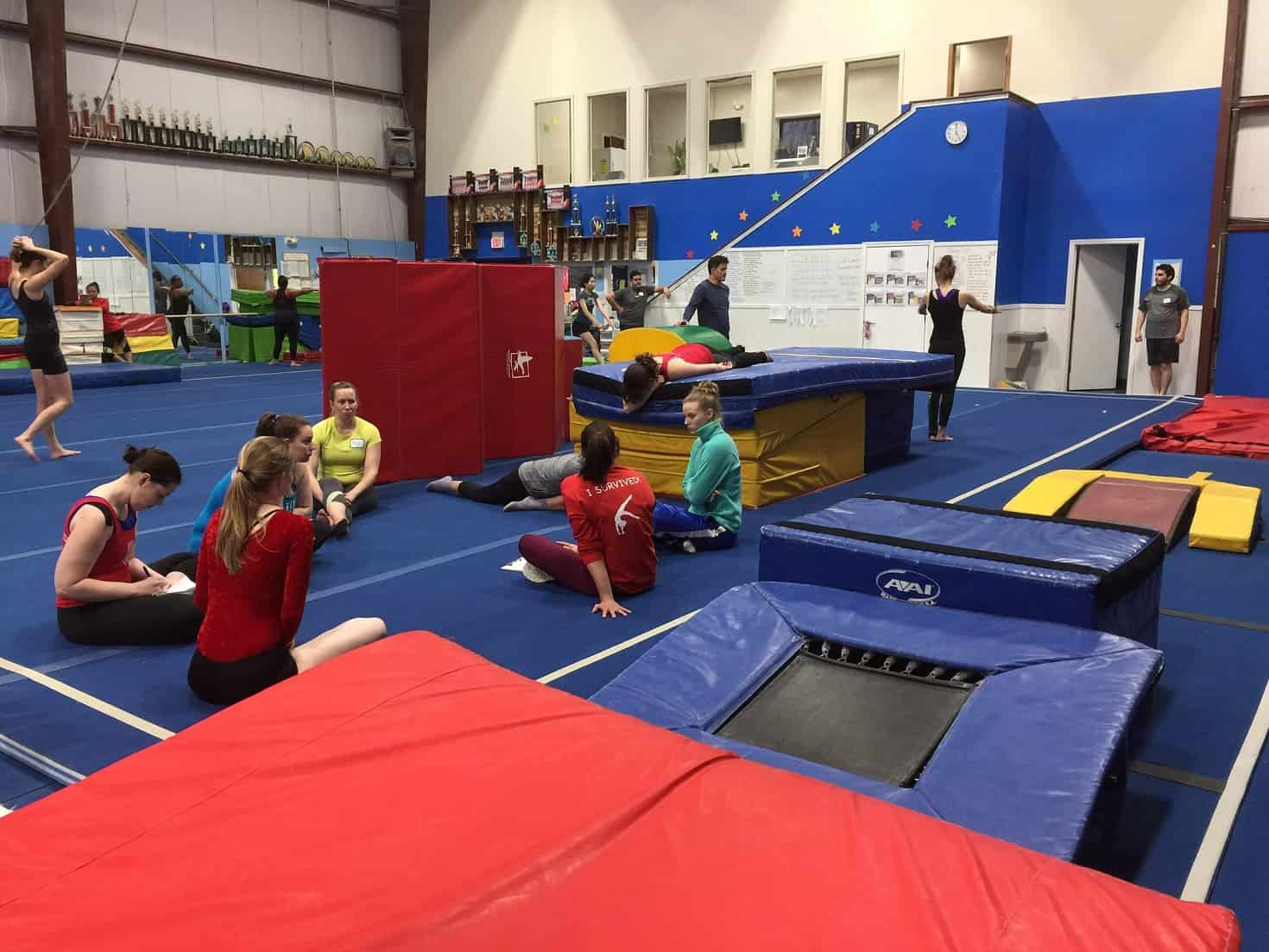 Hands-on clinic makes learning more permanent.
Go here for the Clinic Notes.
Camp Awards!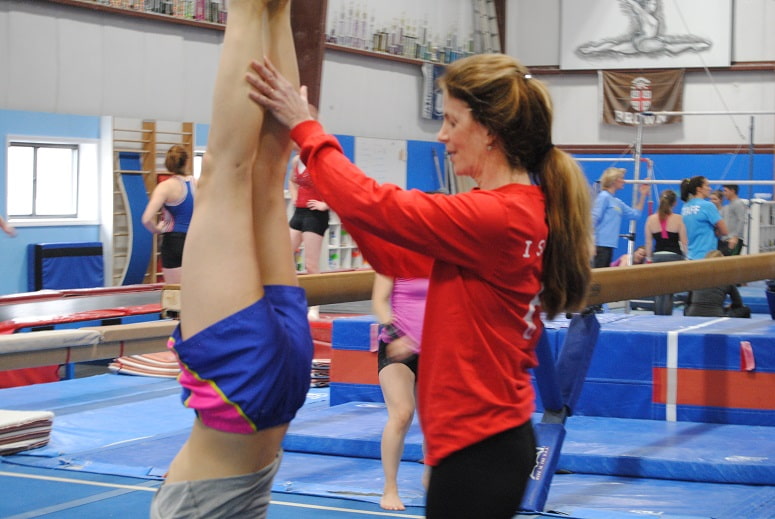 Coach Eileen says, "I've got your back!"
Allie Hignett -- Beam Princess
Angie Melton -- The Twister
Ashlee Bourque -- Clearest Goals
Ashley Griswold -- Most Inquisitive
Caitlin Smythe -- Most Improved Cast
Chelsea Rossetti -- Superwoman
Dana Plourde -- Back Tuck Beast
Deleen Long -- Leap Queen
Denise Hanley -- Most Supportive Mom
Dominec Casselli -- Mattress Firm
Elissa Starosto -- Natural Ballerina
Ellen McGauley -- Thing 2
Elsie Oldaker -- Best Preflight
Elyse Levesque -- Toe On Queen
heather Watts -- Most Precise Front Handspring
Jill Lacedonia -- Out of My Comfort Zone
Jules Estes -- Still Got It  
Justine Du -- Turn Perfection
Kaitlin Rowe -- High and Happy (thanks, Liz!)
Karen Heilman -- Steady Eddie
Kelly Elias -- First Rip
Kelsey Young -- Coolest Bars Dismount
Khanhnhat Nguyen -- Most Eager to Learn
Kristin Sherman -- Thing 1
Laura McElrath -- Best Front Walkover
Linda Torres -- New and Improved
Lindsay Martin -- Last Second Lindsay
Mary Hollingsworth -- Best Back Walkover in the History of Time
Meghan Hunt -- Best Form
Melissa Vacon -- Best Vault Run
Melody Gammon -- Most Body Control
Nicole LaChapelle Furness -- Power Packed
Nicole Leiner -- Best Muscle Memory
Rebecca Hanley -- New Heights Cast
Rachael Bennett -- Straightest Handstand Flat Back
Sarah Bryne-Martelli -- Tickiest Tic Toc
Sinhue Herrera -- Elegant Aeriel
Tiffany Chen -- Most Improved Cartwheel on Beam
Tina DiMeglio -- The Heartmelter
Tracy Garner -- Hardest Worker
Thanks to each and every one who made the trip to Atlantic Gymnastics to participate in the fun and learning. You are what make camp special!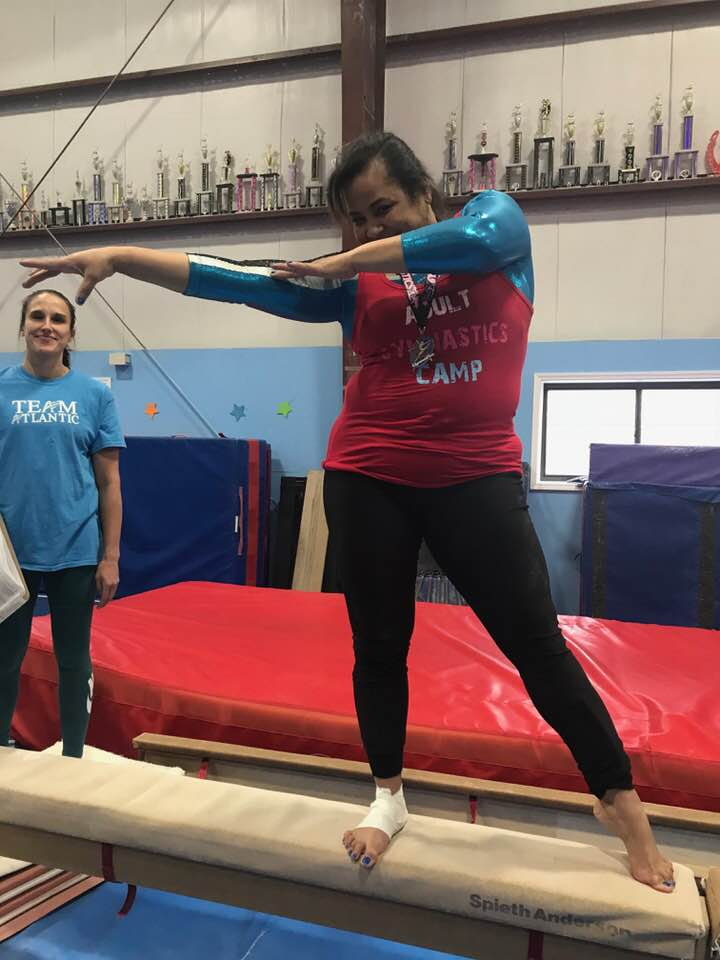 Linda liked camp so much the first time, she came back for more!
future camps
Check out this page to see when our next camp is.