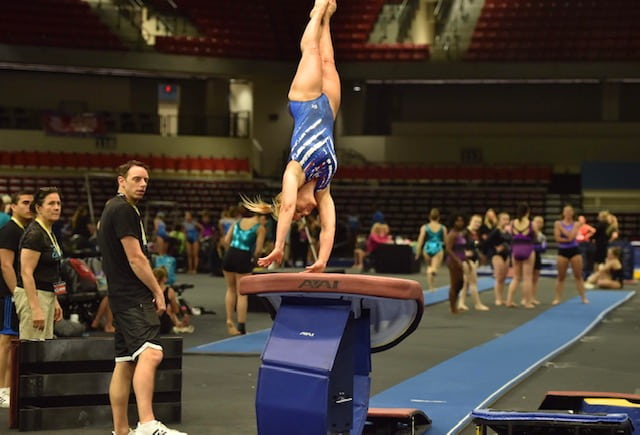 It appears there is a much bigger presence for adults in both AAU and NAIGC. While I plan to compete with NAIGC this season, I did compete in AAU Nationals in Orlando In June 2019 as Xcel Platinum. There were 39 adults over all levels of gymnastics.
Because this was my first adult gymnastics competition, and I didn't know what to expect, I was rather nervous. I did know some athletes and recognized names of others from the Just Like Fine Wine Facebook Group. That helped ease anxiety.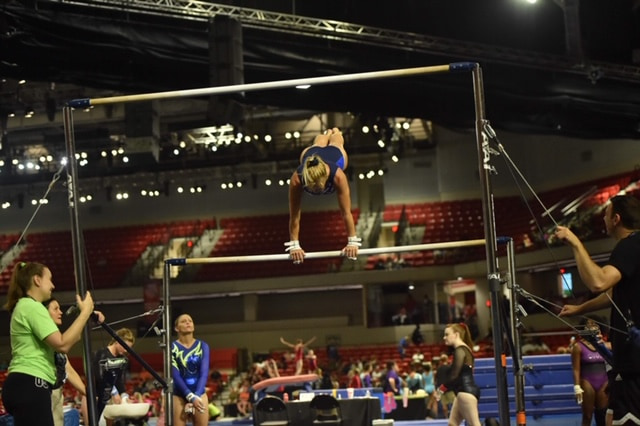 • Pros: Competing with all adults is an awesome experience. While it is still a competition, it feels much more laid back and supportive as we all giggle and laugh about the stuff that seems to ultimately go awry. Everyone including other competitors, coaches and judges are so supportive. Most don't have a coach with them, as was the case for me. I was so nervous about this initially because I did not know how to set my equipment or felt confident in the process since I was used to just showing up. The other coaches there all told me, "no worries! We got you!" They set the equipment, work out the floor music situation, cheer you on, help and give feedback, and provide so much support that there is no need to think about anything but competing and having fun!
It was such a highlight to my year. I met so many other adult gymnasts many of whom I stay in contact with. I plan to incorporate more adult competitions through AAU and NAIGC this upcoming season. 
• Cons: All meet entry is done by you, the athlete (This only applies if you don't have a coach accompany you to meets, which I believe is most adult gymnasts). So, you also are in charge of your own equipment setting, floor music, etc. As mentioned, it's likely other coaches are happy to lend a hand. So probably not much of an issue.