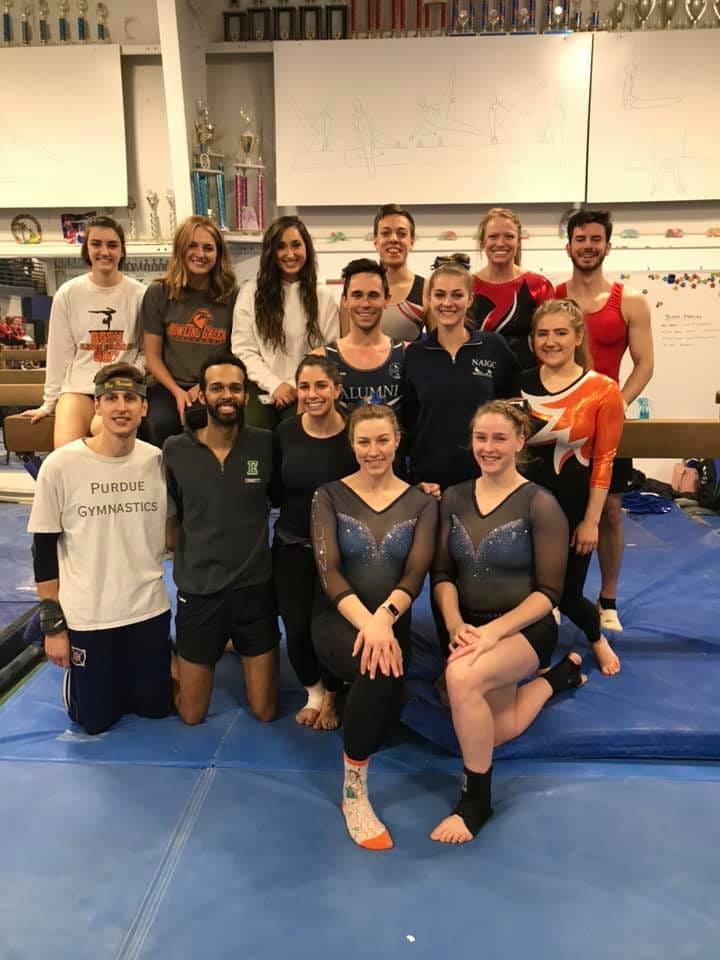 You can still get into competing with NAIGC even if you are a beginner!
The thing I remember most about this meet was how it felt to salute the judge for my first event (vault) in my first competition, in over 20 years.  In the back of my mind I wondered how in the world I ended up at that particular moment- standing in a gym full of people, sporting a competition leotard I found on a clearance rack for $20, and competing gymnastics.  Despite this minor apprehension, I had the time of my life at that meet.  I didn't perform perfect routines and I didn't receive perfect scores.  I didn't have a perfect body and I couldn't meet all of the skill requirements for the level of the meet (level 9).  But I was there.  I was having fun.  I was meeting people.  I was taking care of my body.  I was feeling positive.  That was all that mattered to me, and by the end of the day I was hooked on competing again.

That first year I went on to compete in two USAG meets plus NAIGC regionals.  I particularly like NAIGC because the atmosphere is a little more laid back and the competitions are all adults.  The individuals who run these meets are mostly volunteers who participate because they have a passion for the sport.  There seems to be a lot of respect, sportsmanship and outright fun at these meets.  This is a great option for anyone who may be apprehensive about competing as an adult.