Camp Awards.
Amanda Rudman - Most Improved Endurance
Amy Johnston - Motivator
Andrea Duer - Huckster
Anna Norris - Got Her Giant
Annie Dean - Best Front Bounder
Anita Pelak - Best Landing Position
Ashley Griswold - Innovator
Bethann Mcgrellis - Happiest Learner
Chelsea Rossetti - Told the Push Away Kip Who's Boss
Christina Insalaco - Stand Up Friend (and Stand Up Side Aeriel)
Corinne Gammon - Tsuk Power
Dominique Chasse - Got Her Yurchenko Full
Douglas Martucci - Most New Skills
Emma Goldman - Most Intense Gym Nerd
Freda Dreher - Time Machine
Jason Smith - Does Beam With a Smile
Jessalyn Adam - Prettiest Form
Jennifer Solivan - Best Roundoff
Kerri Seeley - Best 180 Leap
Kerstin Cornell - Technique Queen
Lana Dench - 1/2 Pirouette Savant
Laura Stobbe - Twinning with Simone
Lori Vollkommer - Talks During Her Doubles
Lyla Rothschild - Most Dramatic Reactions
Meg McConnell - Prettiest Hands
Megan Frank - Good Sport
Meghan Mello - Beam Backhandspring Persistance
Melanie Normandeau - Best Correction Implementer (otherwise known as "The Coaches Award")
Melissa Vacon - Most Powerful Back Layout
Natasha Moye - In-Skill Smile
Nicole Furness - Gumby 
Olivia Murphy - Layout Turnover
Paige Morency Notario - Most Improved Giants
Rachel Gittinger - Best Birthday Instagram Post (her age in standing tucks!)
Rebecca Hanley - Best Standing Back Layout Stepout
Rose Robertson - Most Improved All-Around 
Victoria Warner - Prettiest Presentation
Wendy Lamb - Quick Study Backhandspring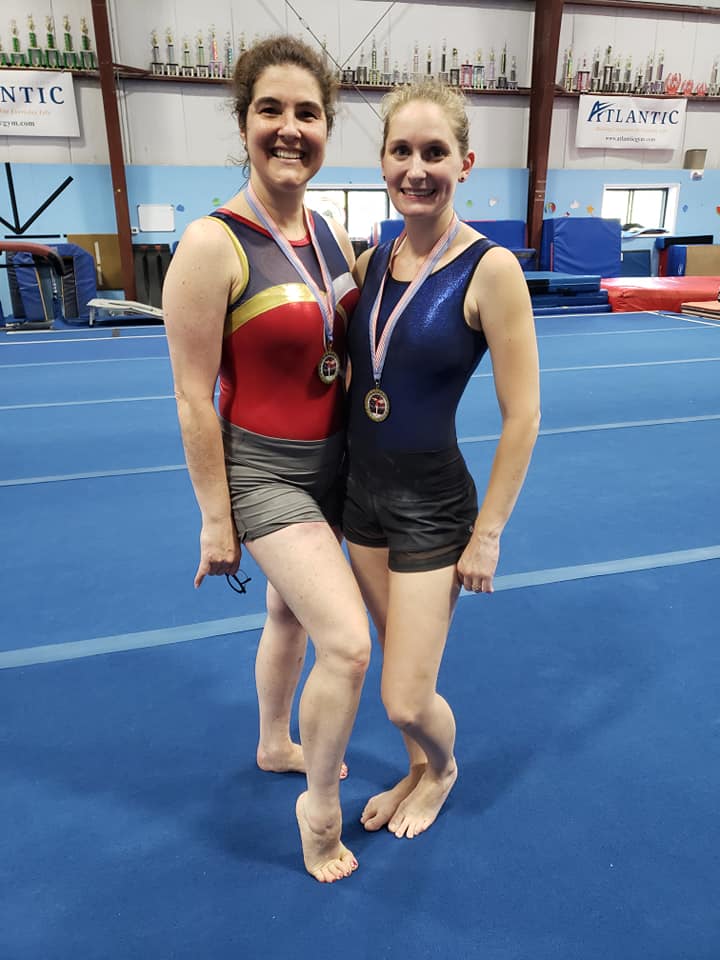 Awards at the end of camp are always a hoot!
would you like to find out about future camps?
Check out our camp page.