we even had a camp clinic.
Tony Retrosi, an International Coach and Clinician as well as Owner of Atlantic Gynmnastics, was on hand to provide his clinic on General Philosophies of Gymnastics and Deep Drive Into Strap Bar. Tony always plucks volunteers out of the audience to provide live examples of his teachings.
Clinic was a welcome reprieve from training and provided lots of great ideas to practice in the open gym session to follow as well as to bring back home.
As always, our Athletic Trainer Meghan Mello was on hand to assist with any physical concerns. She provides acute care as well as treatments for chronic injuries at camp. Meghan has been at every since camp we have had since the beginning, and she is an adult gymnast herself! She enjoys working on her skills in between her AT services at camp. Her hubby is also Joe Mello, one of our fabulous coaches!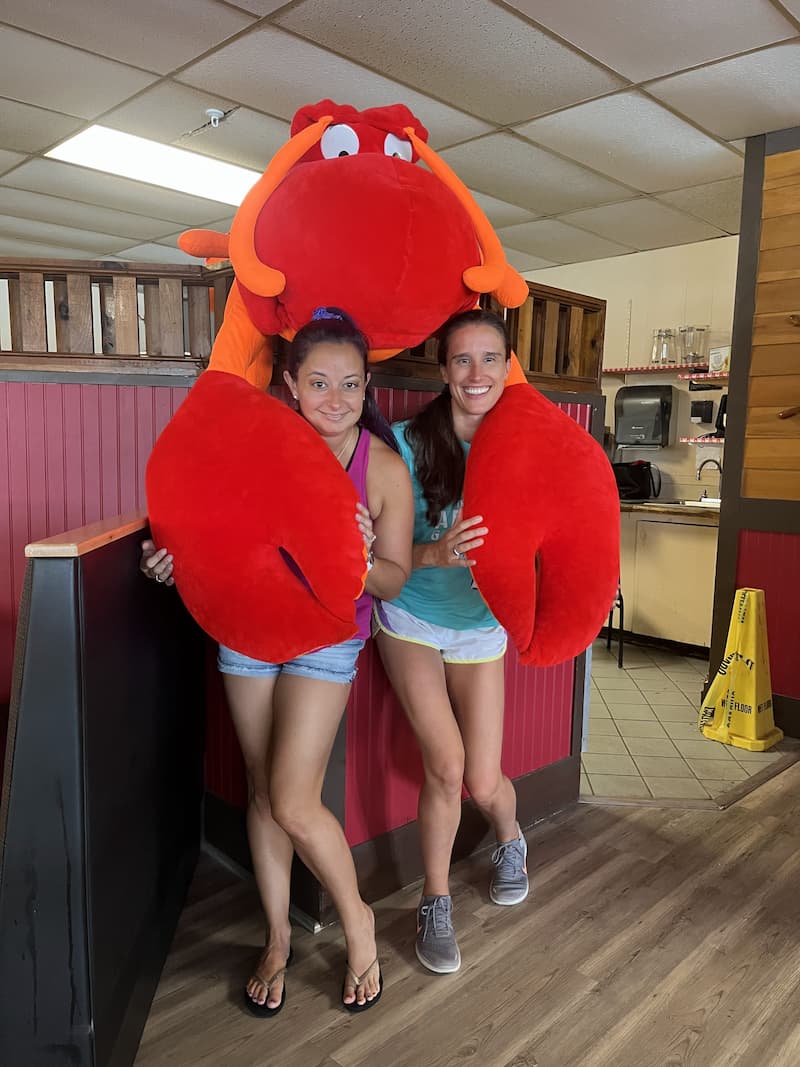 Taking a moment to cheese for the camera at Newick's Seafood Saturday in between trainings.