active flexibility for balance beam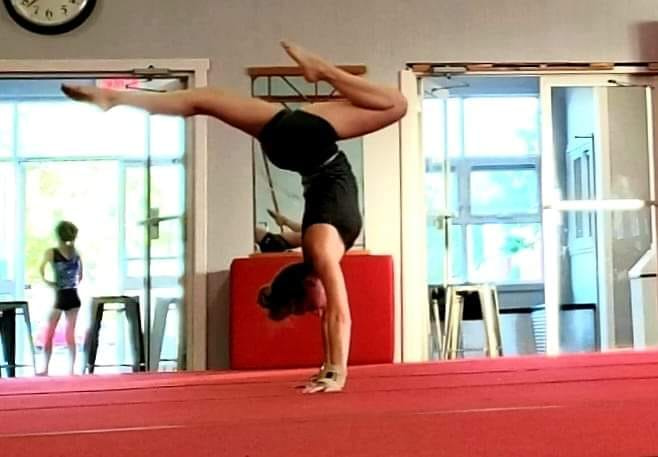 Active flexibility refers to the ability to hit a certain position in the air, as opposed to simply while you are stretching on the ground.
Active Flex work for Leaps, Jumps and 180 split positions. Beam skills are sooooo much harder when you don't have a good 180 split. Reason being, when your legs cannot split all the way, it is easier to lose balance since your center of gravity isn't as low to the beam. It's also harder to send skills over the top when you don't have a 180 split. Finally, it's a deduction to lack the appropriate split in your routine for your level.
competitive workouts on beam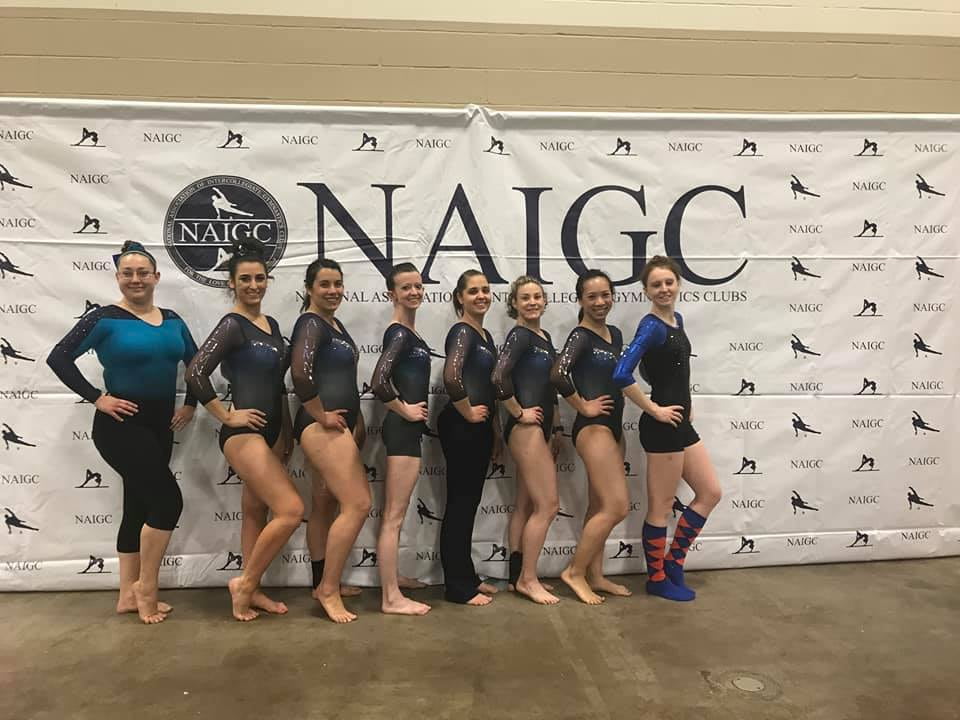 Beam Workouts for Competitive Gymnasts Once you have your routine, it's time to perfect it and make it consistent! This article will give you some great ideas when a meet is coming up.
I hope you found these beam training tips helpful! Beam is a very challenging but rewarding event!
did you know there is a gymnastics camp just for adults?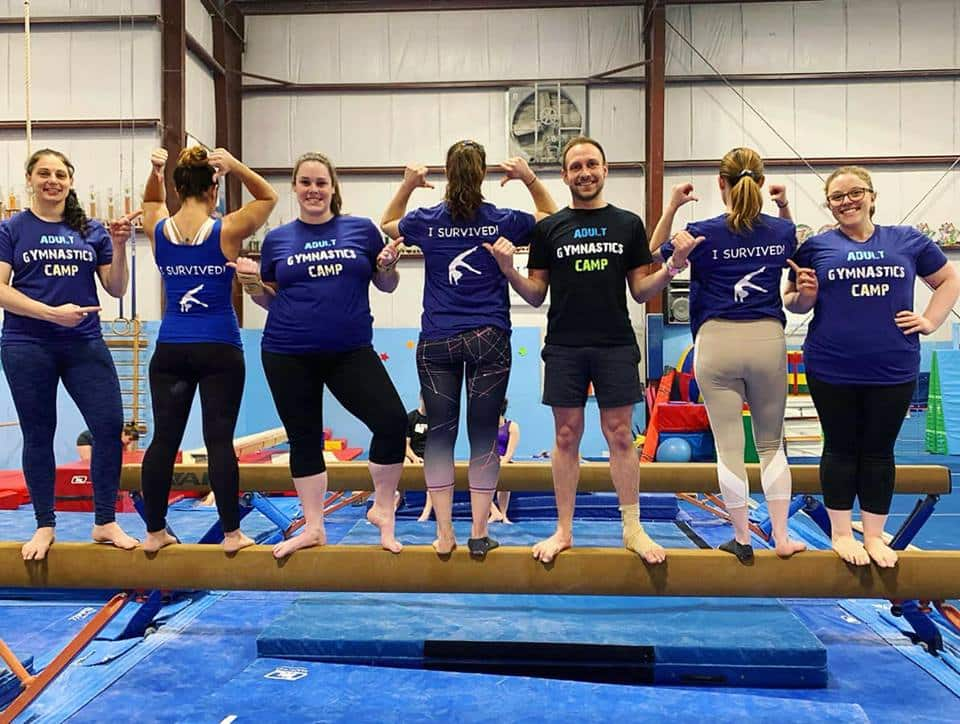 We spend tons of time on floor exercise and TumblTrak at camp. We can also help fine-tune your floor choreography! Check out info. on our next camp.