A gymnastics rings workout is an amazing way to build up your strength while improving your gymnastics skill! Rings are not only a fun and satisfying event in their own right - but training rings is also incredible for conditioning for all gymnastics events. Once I started training even very basic skills on rings, I watched my bars ability soar!
Why are rings so hard, and why do they improve our strength so much? It's because they are challenging our stability system. Because the rings move, it is up to our body to keep them still (the flying rings, although they look fun, aren't part of gymnastics competition anymore)! On top of that, not only do the rings not move, but they are attached a long way away from the ceiling! If you know anything about physics, you know that means the difficulty level is magnified!
Flying rings
Rings work the small AND big muscles around your shoulder like no other. They are also a tremendous core workout. 

gymnastics rings workout: drills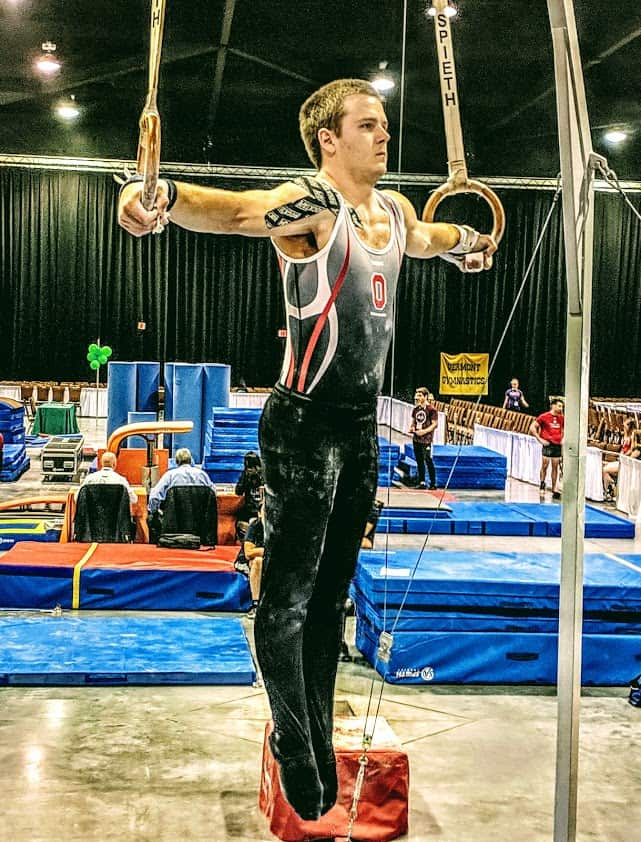 Start with the Basics
Learn how to perform a safe and sturdy support on rings. This will be the foundation for so many other skills. Spend some time working support to ensure that your muscles, tendons and ligaments are ready for the next step! Several weeks is a minimum for most adults.
Rings Swing
Method of Teaching a Basics Rings Swing.
Working Toward a Handstand on Rings Get a great turnover swing and then build the strength to get to handstand by doing these exercises.
Rings Conditioning This circuit-style gymnastics rings workout will supercharge your strength to learn the fun skills more easily and more safely.
Have you checked out our Adult Gymnastics Camp page? We can help fine tune your gymnastics rings workout there!
gymnastics rings workout: skills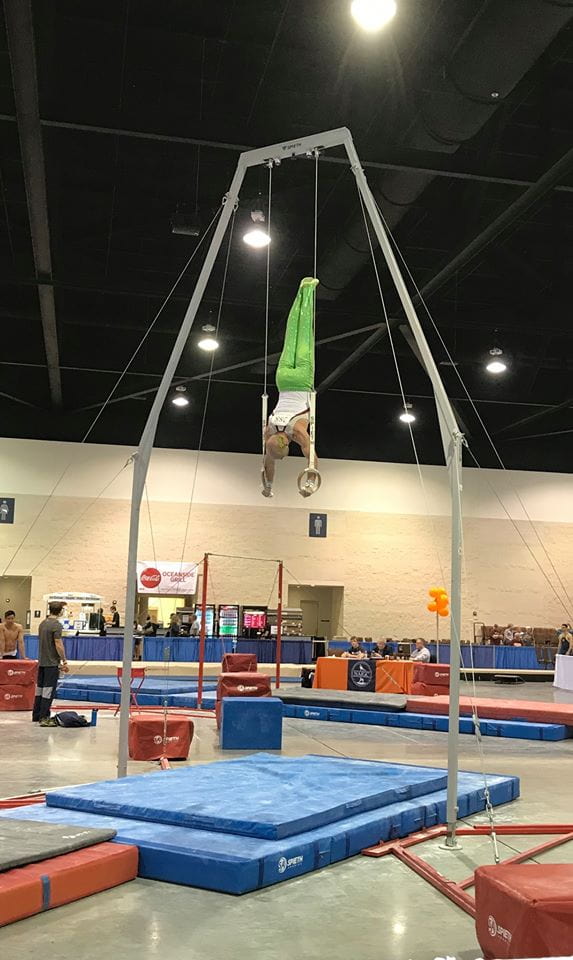 Teaching Swings on Rings
How master coach Lee Woolls teaches swings on rings
Rings Kip
A fun skill to master! It should be on all gymnast's bucket list.
Learn a Back Uprise
This skill is achievable with some training, but it can injure you if you don't know the proper progressions. Take the time to learn them here!
Rings Honma/Yamawaki Development
See the progressions for these skills.
Drills from Bilozerchev Drills for rings swings, indicates and dislocates.