!—- ShareThis BEGIN -—> <!—- ShareThis END -—>
parallel bars gymnastics training
Parallel bars are truly synonymous with gymnastics! They are such a classic event. Parallel bars are super fun whether you are a male or a female adult gymnast. I actually made my first handstand on pbars, not the unevens as a female gymnast, so don't underestimate the value of conditioning or working skills on this event even if you primarily train women's events!
Check out these articles to help guide  your parallel bars gymnastics training.
parallel bars gymnastics basics
Parallel Bars for Complete Beginners
If you've never touched a set of p-bars before, this video is for you!
more gymnastics skills on parallel bars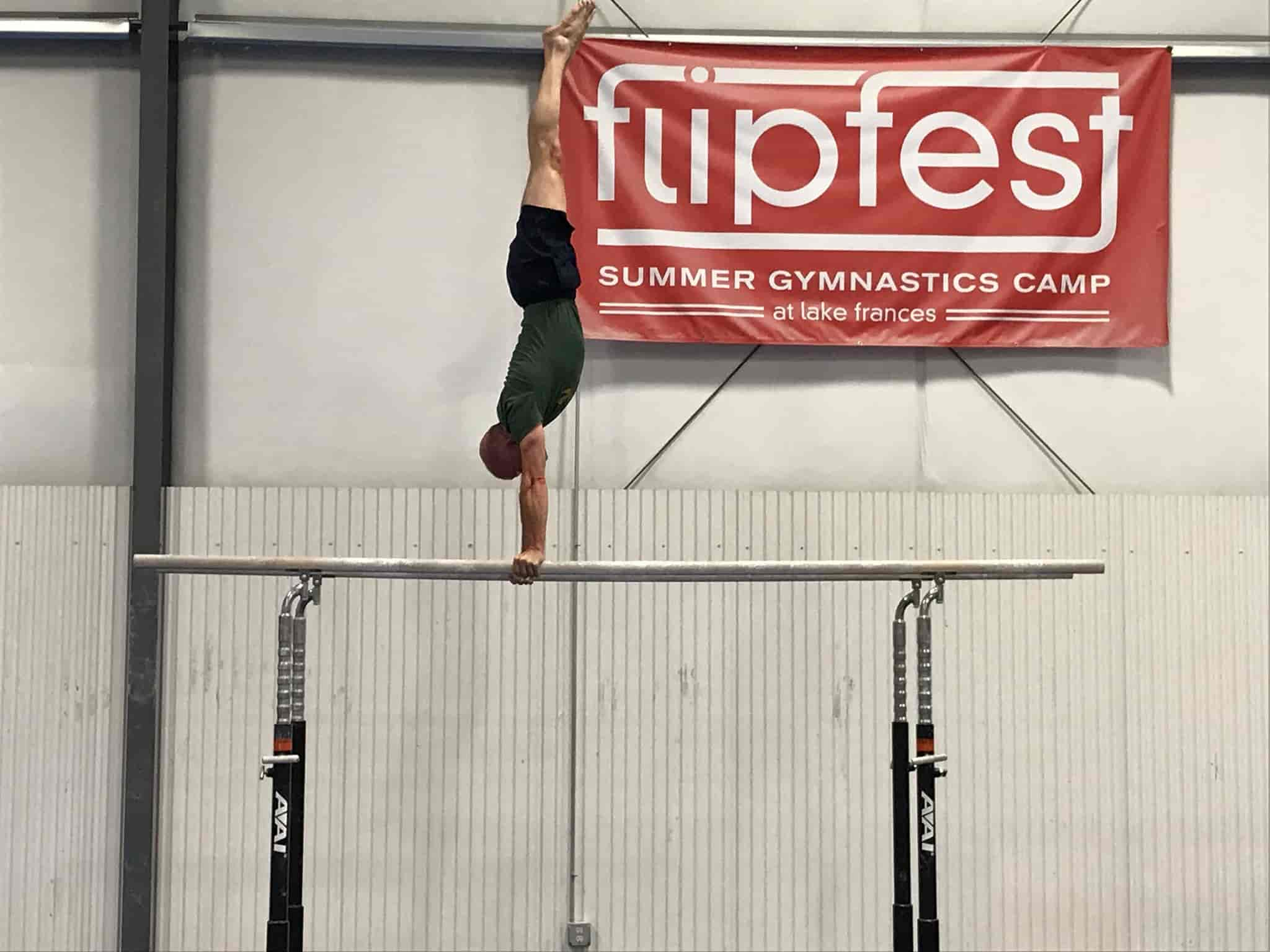 Front and Back Uprises Drills from Dmitri Bilozerchev
Kip Drills for Parallel Bars
Giant Progressions Master these moves before you try giants
Kip Tutorial for Pbars
Another set of drills to help you learn your kip on parallel bars.
dismounts on parallel bars
This tutorial outlines how to build up to and learn both the front and back somersaults dismounts from parallel bars. There are of course other ways of dismounting this apparatus, such as from an underswing on the end of the bars, but in the interest of time this tutorial has only covered the sideways dismounts from support, as they are the most commonly used.
I hope you found these parallel bars gymnastics training tips helpful!
Disclaimer: Adult gymnasts and coaches give advice and suggestions on this page. By reading and implementing the information, you assume all liability for injury. The advice given is for educational purposes only. Please check with your in-person coach and ensure that you have the proper pit, mats and/or spot available before trying any suggestions. If you don't agree to these terms, do not attempt anything that you see on this page.

Oct 07, 21 05:50 PM

With our guide you can learn how to teach yourself gymnastics safely and productively. Self taught athletes are ones who can develop true mastery of the sport of gymnastics with the right guidance.

Oct 05, 21 06:44 PM

Dance for adult gymnastics is a great way to increase your artistry and have more fun with your gymnastics.

Sep 29, 21 03:23 PM

Wondering how to be a gymnast? The answer is simple - start practicing whenever and whereever you can! If you can find a class that is amazing, but anyone can start basic gymnastics at home.
You might like these