we even had a camp clinic
Tony Retrosi, an International Coach and Clinician as well as Owner of Atlantic Gynmnastics, was on hand to provide his clinic on No Spotting Drills for Adult Gymnasts. We moved the clinic to Friday evening this year to ensure that the athletes had plenty of time to practice what they learned throught out the weekend. Tony makes our camp possible by offering the use of his facility, and we are extremely grateful for his support of the adult gymnastics movement. There were also a record number of Atlantic Staff coaches on hand to assist the athletes this weekend and we are grateful for their time and expertise.
While it looks like these gymnasts are resting, they are actually working on body alignment for various skills under Tony's encouragement.
As always, our Athletic Trainer Meghan Mello was on hand to assist with any physical concerns. She provides acute care as well as treatments for chronic injuries at camp. Meghan has been at every since camp we have had since the beginning. Meghan is such an advocate for adult gymnastics that she mentioned our Adult Gymnastics Camp when she appeared on Jeopardy this past November! Her husband is Joe Mello, one of our fabulous coaches who has been at camp many times!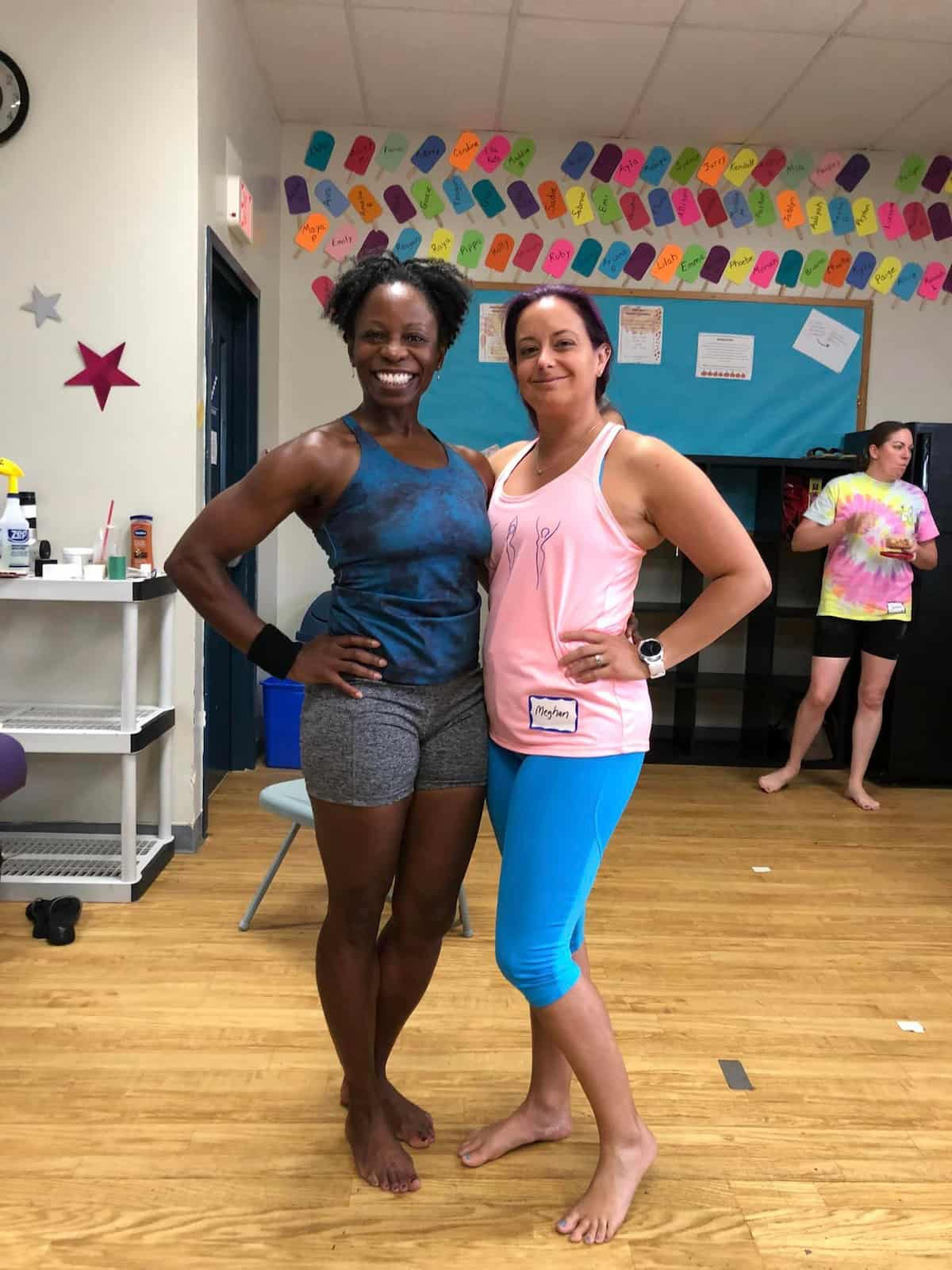 Many athletes took a photo opp with Meghan since they first saw her as a contestant on Jeoparty less than one year ago!