!—- ShareThis BEGIN -—> <!—- ShareThis END -—>
beam for adult gymnastics
Beam for adult gymnastics can be a mixed bag. On the one hand, it's super-satisfying to rock a beam set! On the other hand, beam can be frustating on those days that you just can't stay on. Fear also comes into play on beam for many gymnasts. With solid technique, you will improve your consistency AND your comfort level on beam.
basics on beam for adult gymnasts
Beam Footwork This complex is great for the beginning of a beam workout. It can also be done at home just on the floor for additional footwork and control development of the lower legs and feet.
Beam Dance Complex This is another great complex to work as a warm-up.
toe turns
Beam Turns Guide This guide breaks down all the components of a successful beam turn, and is performed by an adult gymnast and coach. 
Dance and Artistry Page You'll find more dance drills and exercises over at our Artistry page.

Acro on beam
Developing a Backwards Flight Series on Beam
By DeAvara Todd. These are a few steps I've used over the years to assist in helping the "scary" series connection. Of course there's much more that goes along with connecting series but here are a few physical progression steps to assist.

active flexibility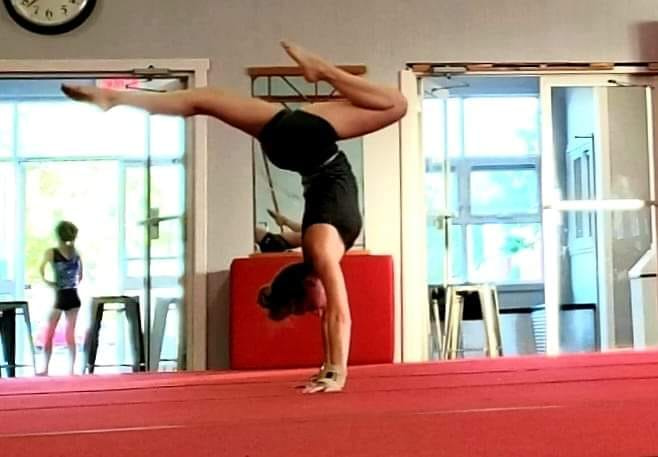 Active flexibility refers to the ability to hit a certain position in the air, as opposed to simply while you are stretching on the ground.
Active Flex work for Leaps, Jumps and 180 split positions. Beam skills are sooooo much harder when you don't have a good 180 split. Reason being, when your legs cannot split all the way, it is easier to lose balance since your center of gravity isn't as low to the beam. It's also harder to send skills over the top when you don't have a 180 split. Finally, it's a deduction to lack the appropriate split in your routine for your level.
competitive workouts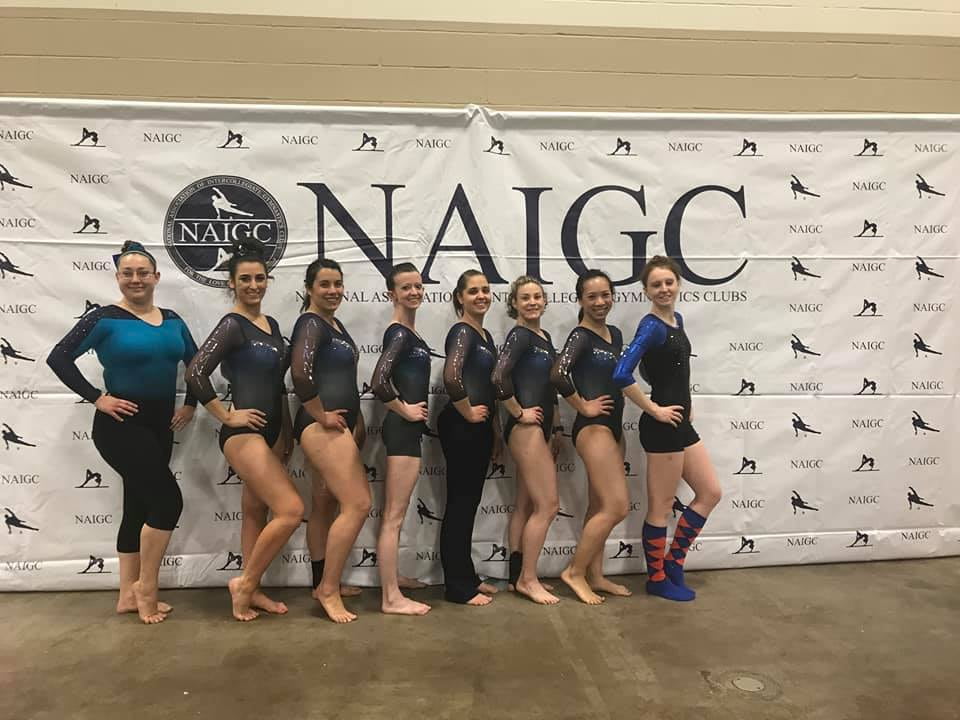 Beam Workouts for Competitive Gymnasts Once you have your routine, it's time to perfect it and make it consistent! This article will give you some great ideas when a meet is coming up.
Jan 08, 21 05:16 PM

Our adult gymnastics camp summer 2019 was our biggest and best camp yet! Our staffing was super experienced and lots of high level gymnasts trained along with some beginner groups who had never done g…

Dec 22, 20 03:09 PM

Summer adult camp this year was an absolute blast! At our 5th semi-annual camp, 35 athletes came together in Portsmouth NH from all over the U.S. and Canada for the experience of a lifetime.

Dec 22, 20 12:27 PM

The second summer adult gymnastics camp took place in 2016 at Atlantic Gymnastics in Portsmouth NH. Campers were excited to have the opportunity to reunite with those they had met at previous camps. W…
You might like these