!—- ShareThis BEGIN -—> <!—- ShareThis END -—>
parallel bars for adult gymnasts
Parallel bars are a fun event whether you are a male or a female adult gymnast. I actually made my first handstand on pbars, not the unevens as a female gymnast, so don't underestimate the value of conditioning or working skills on this event even if you primarily train women's events!
Check out these articles to help your parallel bars as an adult gymnast.
parallel bars basics for adult gymnasts
Parallel Bars for Complete Beginners
If you've never touched a set of p-bars before, this video is for you!
more skills on parallel bars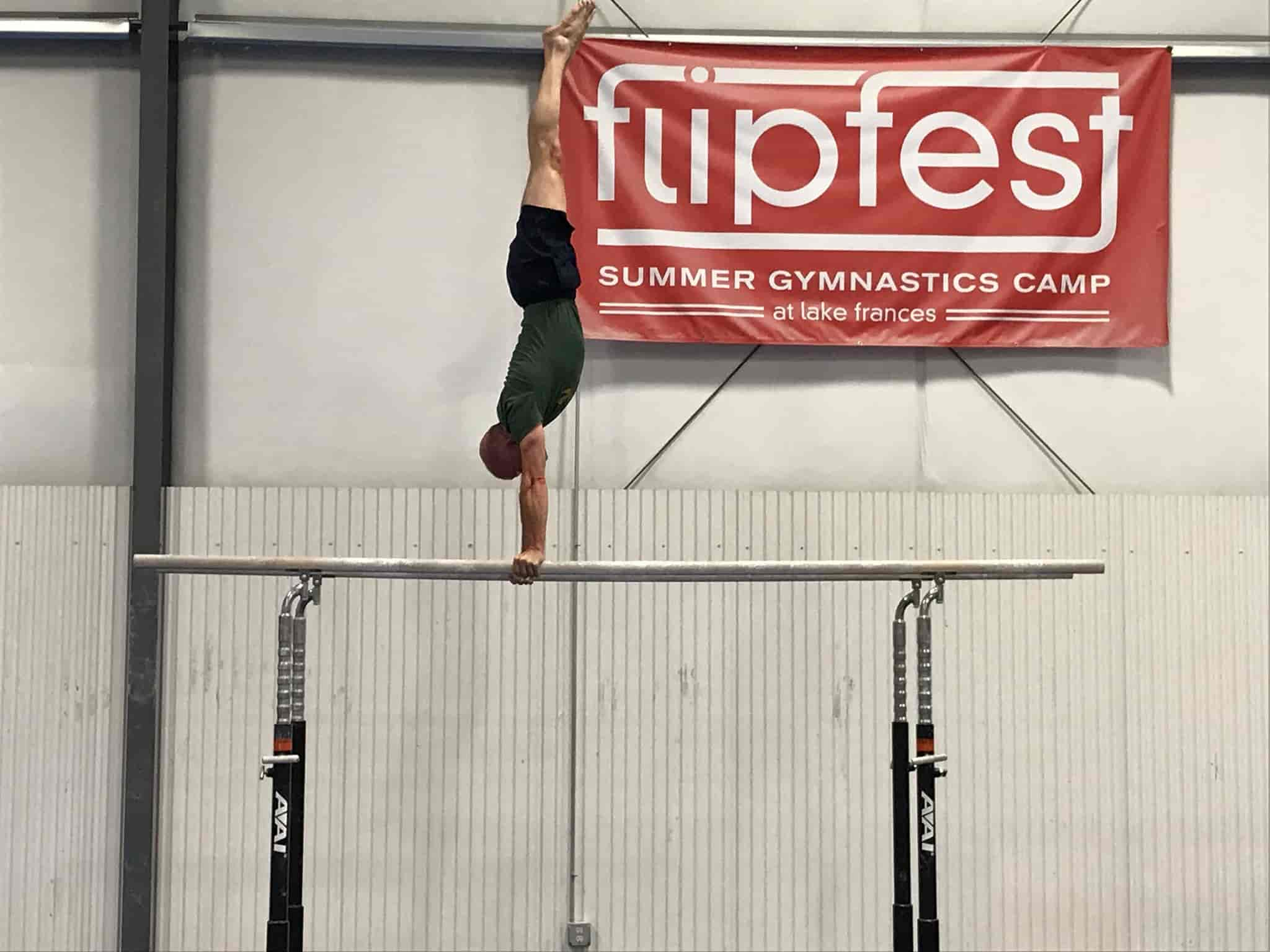 Front and Back Uprises Drills from Dmitri Bilozerchev
Kip Drills for Parallel Bars
Giant Progressions Master these moves before you try giants
Kip Tutorial for Pbars
Another set of drills to help you learn your kip on parallel bars.
dismounts on parallel bars
This tutorial outlines how to build up to and learn both the front and back somersaults dismounts from parallel bars. There are of course other ways of dismounting this apparatus, such as from an underswing on the end of the bars, but in the interest of time this tutorial has only covered the sideways dismounts from support, as they are the most commonly used.
Jan 08, 21 05:16 PM

Our adult gymnastics camp summer 2019 was our biggest and best camp yet! Our staffing was super experienced and lots of high level gymnasts trained along with some beginner groups who had never done g…

Dec 22, 20 03:09 PM

Summer adult camp this year was an absolute blast! At our 5th semi-annual camp, 35 athletes came together in Portsmouth NH from all over the U.S. and Canada for the experience of a lifetime.

Dec 22, 20 12:27 PM

The second summer adult gymnastics camp took place in 2016 at Atlantic Gymnastics in Portsmouth NH. Campers were excited to have the opportunity to reunite with those they had met at previous camps. W…
You might like these